Your Trusted Partner in
Pest Management
Pests are bad for business and an unwelcome presence in any public setting. An infestation of rats, mice, termites, ants, or other pests common to the Gauteng area can cause harm to your reputation. They create possible serious health risks and cause damage to the inventory and structures you rely on every day to operate your business.
Whether you're dealing with an infestation or aiming to prevent one, a knowledgeable, reliable commercial pest control expert is a major asset. Our Infinity Pest Management technicians are expertly trained to deal with all types of commercial pest control problems. Whether it is ants, cockroaches, rodents or termites, we solve all your pest related problems.
Even the newest, cleanest home is subject to pest invasions. During any time of the year older homes can be especially vulnerable. Insect and rodent pests are stealthy, secretive, and prolific by nature. They can quickly establish themselves before the homeowner even realizes they are there.
Common pests, including rats, mice, wasps, termites, and other insects that is typical to the Gauteng area can spread disease. They pose health problems, and some may even damage the structure of your home. Dealing with pest infestations requires a deep understanding of the local pests. We understand their habits and know the steps required to keep them out of your home. Whether it is ants, cockroaches, rodents or termites, we solve all your pest related problems.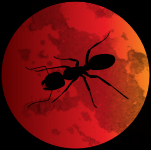 Ant Pest Control
Of all the pests out there, few come in as many varieties as the humble ant. If there's one thing that they all have in common, it's that ant colonies can be extremely difficult to get rid of. Ants have more than one queen in a yard which means more nests and ants.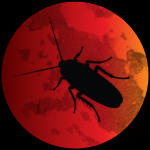 Cockroach Pest Control

Cockroaches are notorious for being indestructible. They reproduce at record speed and they can overtake your home or business facility practically overnight.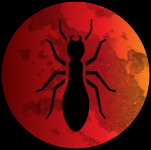 Subterranean Termites
Subterranean termites live in underground colonies and in moist secluded areas above ground. They build distinctive "mud tubes" to gain access to food sources and to protect themselves from open air. Like other termite species, they feed on products containing cellulose. Subterranean termites swarm in the spring when groups of reproductive termites go off to start new colonies.
Our Mission
Our Infinity Pest Management experts are here to help with all of your residential and commercial pest control needs. Whether you need to eliminate an infestation or you're interested in doing everything that you can to reduce the risk of future infestations. We use environmentally safe home pest control practices to deal with the most common pests in the GAUTENG AREA.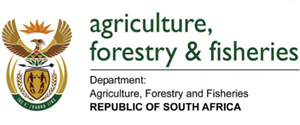 Candice Verwey
What a great experience, professional and affordable. The follow up customer service is fantastic! I would recommend Infinity pest control over and over again.

Ockert Van Schoor
I will recommend Infinity Pest Management to anyone. They are on time, efficient and effective. Great do deal with.

Jacob Nieuwoudt
Very professional high quality service, didn't expect such good service and end results. Highly recommend Infinity Pest Management.

Elie Hajj
Positive:
Punctuality
,
Quality
,
Responsiveness
,
Value
Theo arrived on time scanned my house for pests and insects, then applied insecticide generously. He tracked the huge ants to my neighbours driveway and applied his insecticide to their nest , eventhough it was outside my property.
He made 2 follow up calls to make sure all was good.

Leslie Mac Donald
Dear Theo,
what a pleasure working with such a professional company like yourselves. The problem has been solved, thank you for your expertise and speedy assistance.

Charlotte Muller
Friendly, professional and knowledgeable service and always on time. I will definitely make use of them in future. Thank you for your good service.